The CRAZY Turkey Days
It's hard to imagine what Ramona was like in the early 1930s, but historic documents reveal the town was once considered a turkey capital.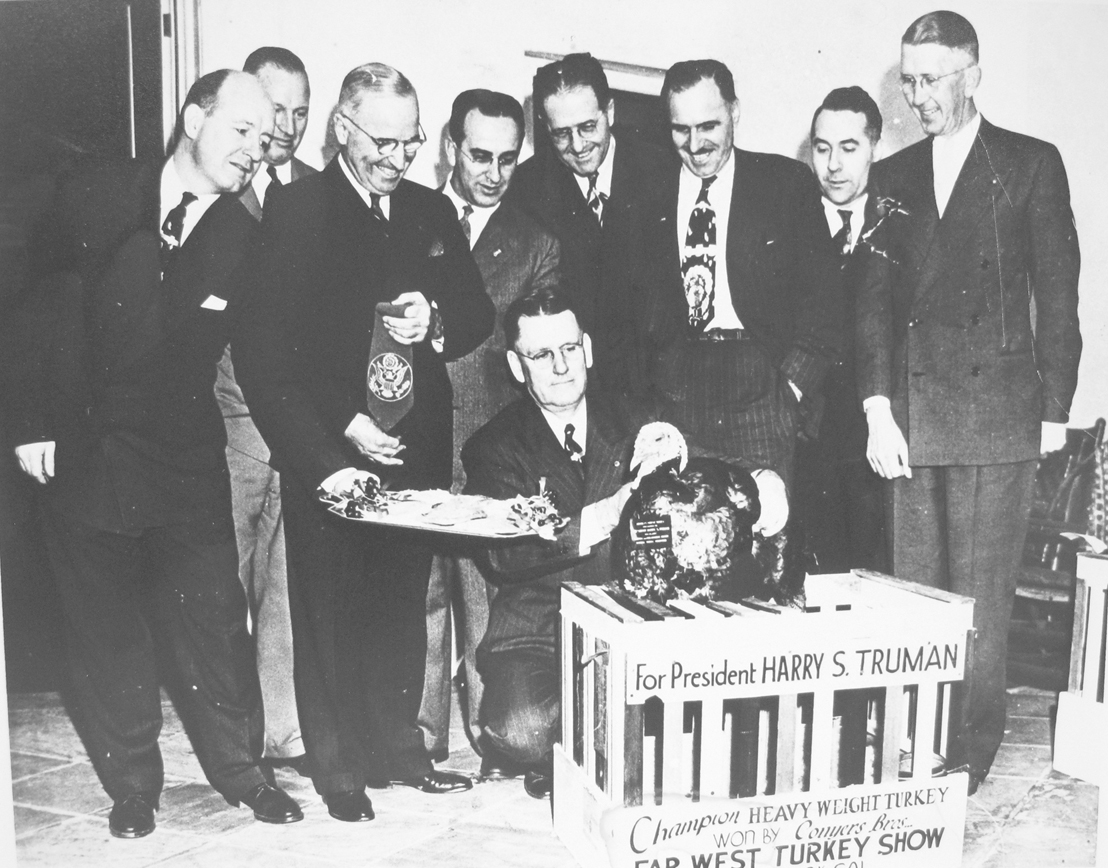 With Ramona's conducive year-round climate and plenty of land, turkey growers flocked to town in an effort to produce some of the nation's most prized poultry.
In 1933, a group of turkey growers was meeting informally to discuss various aspects of raising turkeys.
During one of meetings, an idea was hatched to create a formal group known as the Turkey Growers Association, and to promote a celebration of sorts called Turkey Day.
Talk about turkey crazy! Ramonans dressed in turkey feathers in lieu of dressing the turkey, and held contests to select the town's Turkey Queen.
Besides elaborate parades, dance recitals, fashion shows and a live auction, the free event was publicized so well that while 1,000 people were anticipated to attend, 5,000 people came.
Documents confirm the town literally ran out of food, but that didn't stop organizers from
rallying town support for future events.
Fanfare reached an all-time high during the fourth annual Turkey Day celebration, when turkey growers hired a publicity company to promote the event.
Media coverage was phenomenal as 20,000 people flocked to Ramona to witness an aerial stunt where turkey sandwiches, each individually wrapped and sealed in an aluminum lunch pail attached to a tiny parachute, were dropped from an airplane.
Pilot Arnold "Tex" Peik of the San Diego Aviators Association released the sandwiches over
Collier Park at approximately 9:30 a.m. on Nov. 7, 1936.
Other notable turkey events included the presidential Tom Turkey presentation of 1947,
when A.E. Matlack, Ramona resident and president of the National Turkey Federation,
personally delivered a 44-pound turkey to then-president Harry Truman.
The association suspended its efforts during wartime and dissolved in the early 1950s, but not before carving out a place in Ramona's history.
By Tracy Rolling
Photos courtesy of the Guy B. Woodward Museum